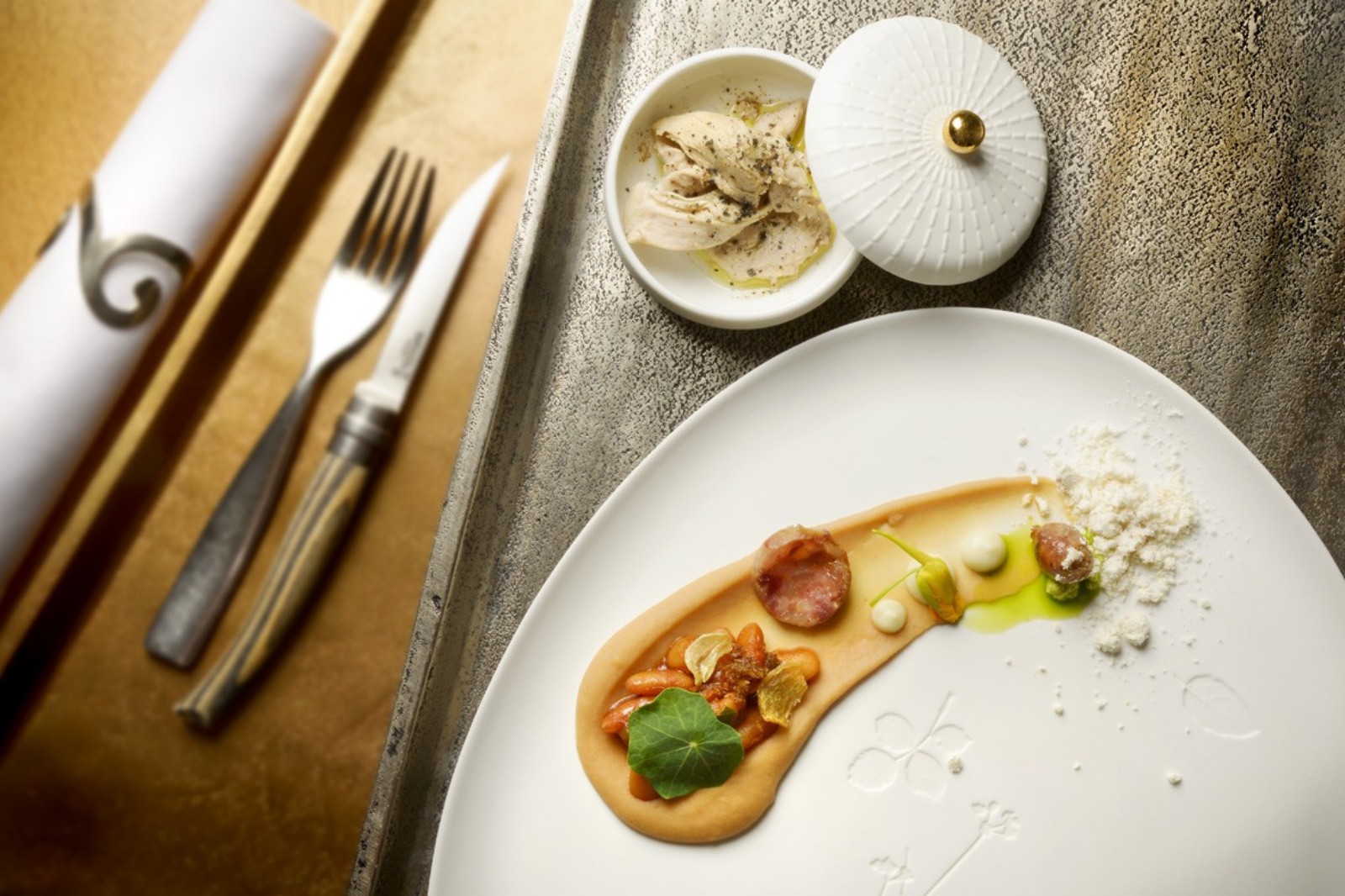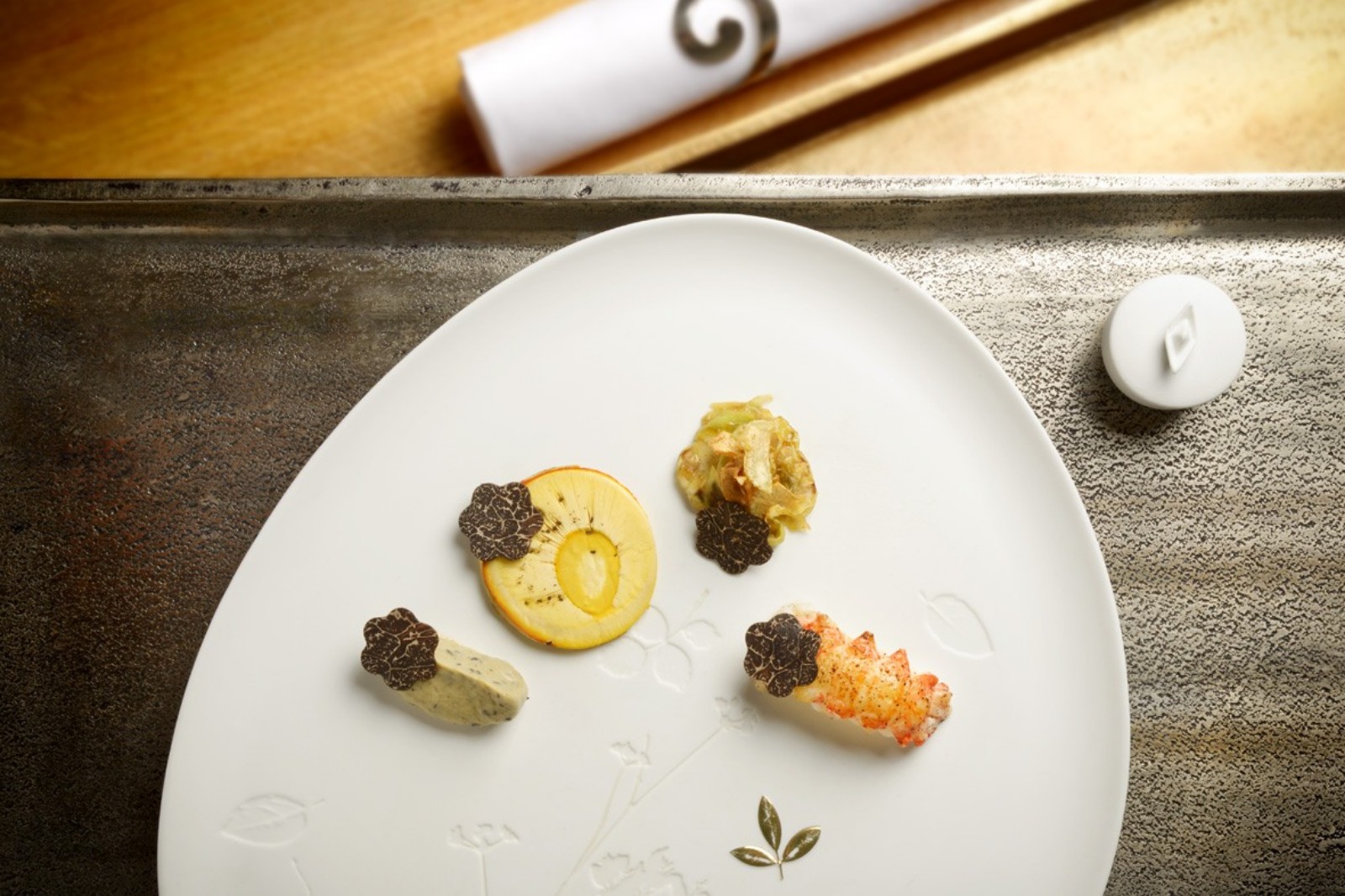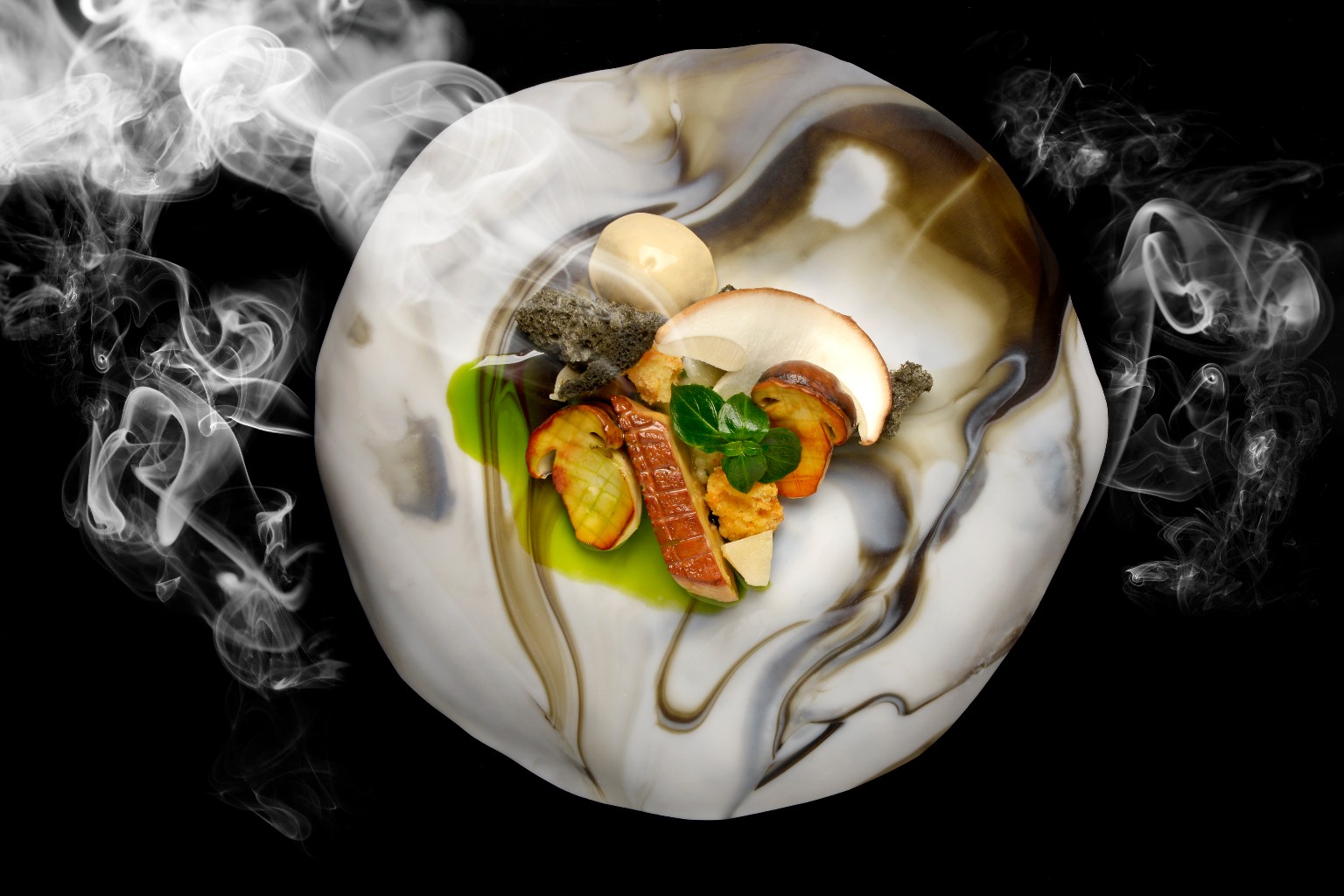 Formed alongside the great names of French gastronomy, Frank Renimel builds his cooking skills with constant demands and creativity.
A magician of taste whose most beautiful inventions earned him his first star in 2003.
Apart from its vegetable garden whose fruits and flowers (carnations, borage, nasturtiums, geraniums ...) associate with finesse to its recipes, Frank Renimel favors short circuits as source of supply.
The Chef is always keen to promote the products of the Midi-Pyrénées region, or close ones, guarantee of added value and quality. Eggs, milk, poultry, suckling pig, beef, bread come from producers located in the commune or neighbors. Vegetables grew in the south-west at Aire-sur-Adour, citrus fruits under the sun of Perpignan, in the Pyrenees-Orientales.
In the dining room, his wife Isabelle, echoes the perfection of the Chef, always attentive to a careful reception. An accomplice duo who knows how to surprise, without jostling.
Isabelle talks about Frank :
"He's a magician of Gastronomy. Frank has an extraordinary olfactory and gustatory intuition; Everything blends perfectly, without the need to taste.
Our daughter Julia once asked him : 'Make me Heidi's dessert'. He went to the kitchen to offer him the most beautiful dessert : a strawberry tart with a homemade goat's milk ice cream."
In this green setting, embark on a journey into the unusual universe of Isabelle and Frank Renimel.
Access
Ideally located on the slopes of Aureville, the Hotel **** Restaurant En Marge is located 15 minutes from downtown Toulouse..
Open
The restaurant is open every day lunch and dinner at the exeption on Sunday evening.

Timetable:
Lunch 12h-13h
Dinner 19h45-21h
Annual closures 2022-2023 :

We inform you of the closure of the establishment, for annual holidays, from Saturday December 24, 2022 until the beginning of February 2023.
Discover our dishes
Book a Table
You can reserve your table directly using the calendar below, by selecting Number of persons, service and date.